Trakx Digital Asset Newsletter
Weekly news for Institutional Investors - 16 November 2020
🚀 Trakx just opened its exchange for Digital Asset Indices to the public after successfully launching in private beta with institutional clients and professional traders.
Following our clients' suggestion for more regular publications including the performances of Trakx's Crypto Traded Indices (CTI's), we replace our Monthly Newsletter with the present new Weekly.  Enjoy the reading!
Trakx enables its clients to trade sophisticated digital strategies and indices on a secure and compliant platform. We hope that you will love trading with us. Please send any comments and feedbacks to [email protected]
Weekly Best / Worst Crypto Traded Indices (CTIs)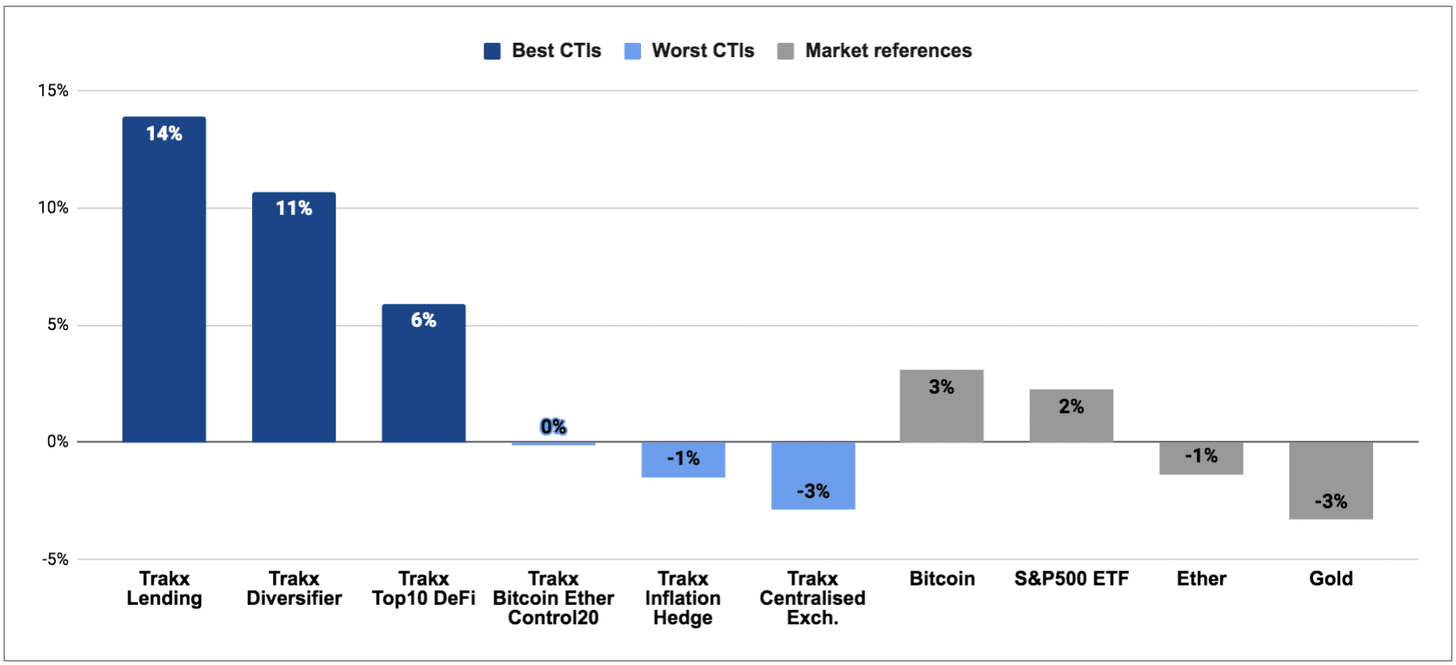 The best performer of the week is Trakx Lending CTIs thanks to Aave's performance (+19%.) The Aave protocol most likely benefited from its most recent network migration from LEND to AAVE (see detail) and from a possible rotation from BTC to altcoins.
Market Trends
DeFi is again the big winner of the week. Best performers are Aave and Uniswap. All best-performing CTIs are heavily weighted in DeFi.
Ether has not been much impacted by the Infura outage. ETH almost flat over the week.
Correlation between Bitcoin and DeFi is dropping thanks to Ethereum 2.0
3 Months BTC ETH correlation - Source CoinMetrics (13 Nov)

Digital Asset News
Trakx News
Publication of the research paper The Case for Digital Assets in Institutional Investors portfolios. A must read!
Trakx CTIs Performances